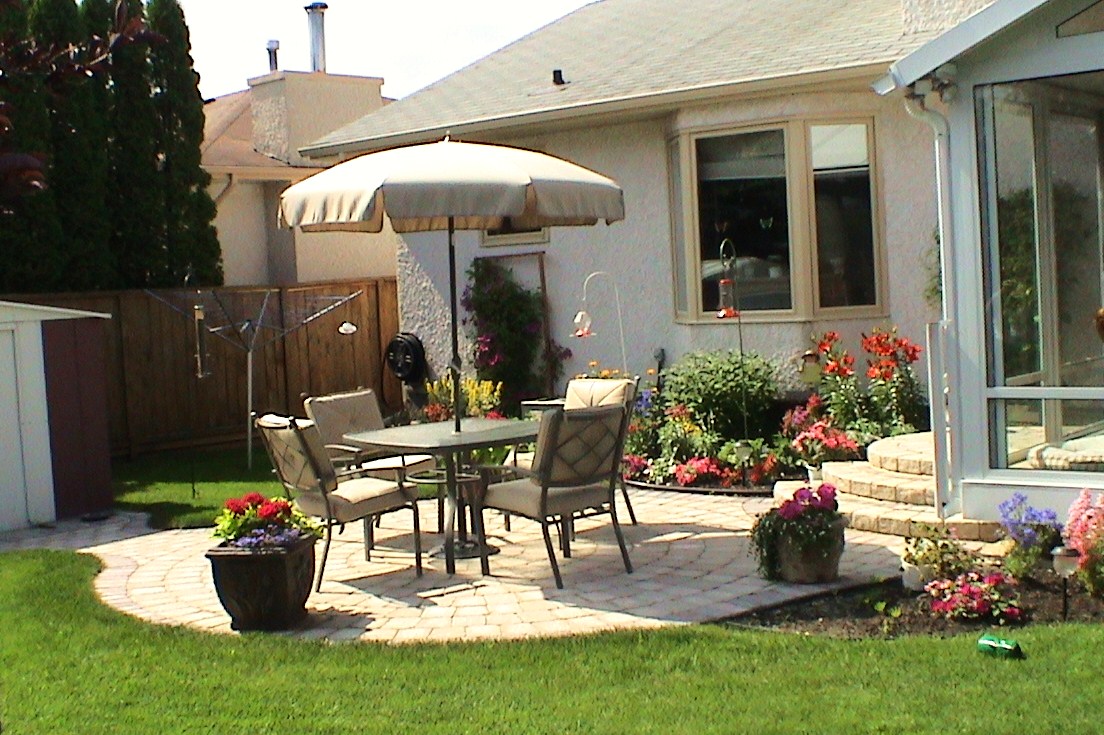 When you contact Earthworks for a quote on a patio, you may find our process is a little different than other landscapers.
For most other companies, it is standard practice to schedule a meeting with potential customers to introduce themselves and gather the necessary information for an accurate and detailed cost estimate. This is also part of their sales strategy.
For many years, that was our method too, but as Earthworks grew, I found myself spending more and more time on the road, especially in early summer, racing from one meeting to the next, trying to keep up with a growing number of inquiries.
In 2019, I found that after a long day of working alongside my crew, I frequently had another 4 to 5 hours of meetings with potential customers in the evening. It was difficult to maintain that pace, and with the beginning of the pandemic in the spring of 2020 I was forced to find a new way of working.
What I do now is more sustainable for me, and I hope more time-efficient for you as well. Here's how I operate:
Preliminary estimate
I gather basic information from you via email. I learn what you have in mind. You do some quick measuring of dimensions for me.
I send you a preliminary estimate so you can get a rough idea of how much the project will cost. I try to include enough detail about our process and construction methods to help you evaluate the quality of our work.
If the project fits your budget and you feel that you would trust the Earthworks crew to work on your yard, it is then time to meet in person.
In-person meeting, final design and quote
I will come to your home to discuss the project in detail. In that meeting we will review the initial quote and discuss your goals for the project. I can offer some feedback and perhaps make suggestions of ways to enhance the project or make it more economical.
About 85% of the time the final project remains very close to what we saw in the preliminary quote. But sometimes, we'll make significant changes to the plan.
If you are considering a fairy simple, rectangular patio, a written quote is usually sufficient, but if the plan is a little more complex, a more detailed design may be required. If necessary, we can go through 2 or 3 drafts, refining the design into something that fits your budget and lifestyle.
Once the design work is done, and the quote is finalized, if you decide to proceed with the project, we will give you an approximate start date.
Deposit
At this point we usually take a deposit of roughly 25% of the total cost of the project to hold your place in our schedule. On larger projects, we may ask for another 25% after the first week of work, and the balance would be due on completion.
Wait times
In the early summer, you may need to wait as much as 2 or 2 1/2 months from when you book the work with us. Later in the summer, the wait will be much shorter.
Guarantees
The majority of our work is covered by a guarantee lasting 5 to 7 years. Patio repairs are only guaranteed for a year from the date of completion.
---
We'd love to talk about your landscaping project. Send us an email at dwayne@earthworkslandscaping.ca.